MLB #Buzzergate Cheating Scandal Information, Memes, and Reactions to the Mess That is the Houston Astros
Featured 01/16/2020 in
wtf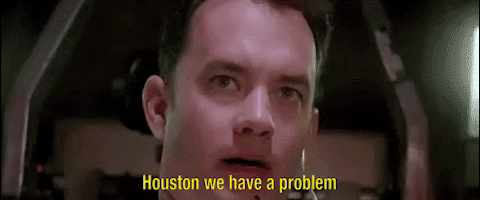 Uh oh, Houston really has a problem now. The Astros were already in hot water with MLB for going to extreme and illegal lengths to give their batters an edge against opposing pitchers. Now, new allegations have come out involving players wearing electronic "buzzing" devices on their chests that helped them determine what pitch was coming. Though MLB officials claim they did not find evidence of any of these devices in their investigation, images and videos have recently surfaced which makes those claims hard to believe.
What is this?!??! #astros #buzzergate https://t.co/3Jk4spiuJz pic.twitter.com/nTAhZ9HSJM

— JoezMcfly (@JoezMcfLy) January 16, 2020
Picture of Jose Altuve's Jersey Buzzer. You're only a cheater if you get caught #buzzergate pic.twitter.com/S7Br70INjV

— Joshua Luck (@JoshuaLuckLive) January 16, 2020
This tweet did not age well @Astros #buzzergate https://t.co/VfJTNzztiG

— Sports Tawk Podcast (@Sports_Tawk) January 16, 2020
"The rest of the organization is celebrating on the field, should I join them? ...No I need to go put a different top on. Immediately."pic.twitter.com/qxsKUqTQuu

— Starting 9 (@Starting9) January 16, 2020
Hey you idiots, this is confetti from the celebration. You think he'd do an interview with it if it was something bad ‍?? #astros #joshreddick #youallareidiots pic.twitter.com/TSrNChbtoU

— Jett Reddick (@JettReddick) January 16, 2020
For those of you not in the know, or just a little bit confused. #Buzzergate started when a person claiming to be Astros player Carlos Beltran's niece accused the club of using buzzing devices to alert players to when certain pitches would be thrown. The Houston Astros have already been found guilty of illegally stealing signs from opposing pitchers to tip their batters to what pitches they'd be facing, so this isn't really much of a stretch to believe.
Account Claiming to Be Carlos Beltran's Niece Calls Out Jose Altuve & Alex Bregman For Wearing 'Buzzing Devices' At Bat, as Damning Videos From 2019 ALCS Surface. https://t.co/EMvz3kTBzc

— FOX Sports Radio (@FoxSportsRadio) January 16, 2020
The Beltrán family told me that this individual, who claims to be Carlos Beltrán's "niece", is not related to the family in any way. This person may or may not have additional information about the Houston Astros' sign-stealing scandal, but they are not related to the Beltráns. https://t.co/2vTdiqGvl4

— Marly Rivera (@MarlyRiveraESPN) January 16, 2020
In wake of all of this, New York Mets manager, Carlos Beltran, was released from his position with the club.
Carlos Beltran is out as New York Mets manager due to his involvement in the Houston Astros' sign-stealing scandal, sources tell ESPN. He is the third manager to lose his job in the fallout.

— Jeff Passan (@JeffPassan) January 16, 2020
Twitter has been blowing up with different takes on this news all day long including some interesting conspiracies (some from actual MLB players) on who Beltran's niece really is.
carlos beltran's "niece" is actually an mlb player's burner account, says gary sheffield jr. what a time to be alive https://t.co/IjREJQMpG5

— steve (@sschreiber13) January 16, 2020
Side note to this Beltran "she's not related to our family" niece...

older dudes with young side pieces have, on occasion, referred to those young ladies as their niece when they ain't really related... know what I mean?

— KD Drummond (@KDDrummondNFL) January 16, 2020
5 different people within baseball, not connected to each other at all, have told me 'the buzzers are very real' with the same details and shit.

— Jomboy (@Jomboy_) January 16, 2020
Trevor Bauer says he heard Astros players wore buzzers to tip pitcheshttps://t.co/gBVcFIkgNn pic.twitter.com/sTYIpKap7P

— Ben Axelrod (@BenAxelrod) January 16, 2020
Joel Sherman, NY Post baseball columnist and MLB Network Insider, posted some interesting tweets from the MLB and Jose Altuve's manager regarding the allegations.
from MLB with so much coming out publicly about Altuve HR to end ALCS and other incidents: "MLB explored wearable devices during the investigation but found no evidence to substantiate it." That investigation, MLB said, includes 2019.

— Joel Sherman (@Joelsherman1) January 16, 2020
Reach out to Scott Boras about his client Jose Altuve: "When this came up today, Jose Altuve immediately contacted me and this is his statement: 'I have never worn an electronic device in my performance as a major league player.'" #Astros

— Joel Sherman (@Joelsherman1) January 16, 2020
Boras did not want to get into 2017 and the #Astros, but said of Altuve, "He has been transparent and truthful with MLB and their investrigation."

— Joel Sherman (@Joelsherman1) January 16, 2020
More Boras: "(Altuve) has never been involved in any information with the use of an electornic device that is triggered during the course of the game."

— Joel Sherman (@Joelsherman1) January 16, 2020
MLB and sports fans in general are calling for serious actions to be taken to the team and players involved if these allegations are indeed true.
This is the first I'm hearing about this #buzzer thing w the #Astros. All rumors. But - if true - this is way worse than anything Pete Rose ever did. If true >>> lifetime bans.

— Nick LaFave (@NickLaFave) January 16, 2020
The thing about Major League Baseball's report on the Astros: it read a lot like something they were trying to contain.

— Jason Gay (@jasongay) January 16, 2020
Yo if #buzzergate is real. The @astros are a freaking disgrace to baseball. All titles and records stripped. Ban all players and sell the team ! https://t.co/XCM0KiBAzI

— Chino (@JohnLopez094) January 16, 2020
The #Astros going up to the plate next year #BuzzerGate pic.twitter.com/RV7utN4qOb

— Jeff Riley (@JeffRileyFM) January 16, 2020
I guess the @Astros never had walkoff the last 3 years; just buzzer beaters. #buzzergate

— Brett Carow (@CarowBrett) January 16, 2020